Black history month enters it's 31st year of celebrating the important contribution that black people have made not only within the UK but the entire world! It is a celebration of black history, achievements and contributions. There are many events held during this month celebrating African and Caribbean cultures and histories.
In our homeschool, black history is every month! This month is for black people and for other races and cultures to appreciate and educate themselves on the achievements and contributions black people have made.  In a world dominated by white privilege and where black people including children are discriminated against, it is so important to teach children about diversity and the black icons that made history.
The heroes and heroines that emerged from black history should stand as role models for all of our children. Black history month is also a way for children of all backgrounds to celebrate not only African and Caribbean cultures but their own too! Black history month is a reminder to everyone else that black individuals have value and black lives matter.
Books are a wonderful way to introduce such topics at an age appropriate level. Below I have compiled a list of books we have been using for Black history.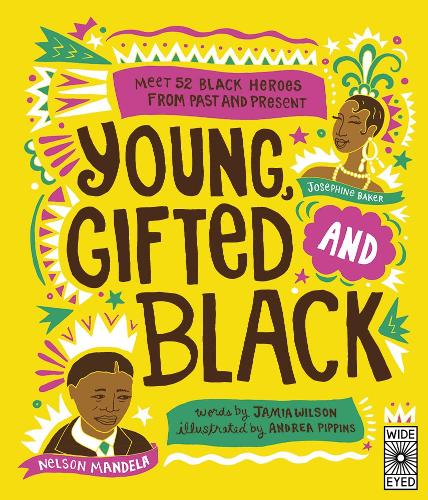 Young, gifted and black. Click here to purchase! 
Beautiful illustrations, historically accurate and packed with enough information.
It includes inspirational figures  from Presidents to Authors, Singers to Actresses and even beyond! Should be in every home, to bring awareness of the contribution this group of people made.
A great reminder that they come from confident, resilient and creative people. which they are destined to become inshaa Allah!
Little leaders: Bold women in black history. Click here to purchase! 
Meet the little leaders. They're brave. They're bold. They changed the world. A must have book for every child's library! It includes inspirational figures such as Rosa parks, Audre Lorde and Dr Mae Jemison. Empowering and educational book for  black girls of all ages.
Little People, Big Dreams – Rosa Parks. Click here to purchase! Discover the incredible life of Rosa Parks, ' The Mother of the Freedom Movement', in this inspiring story.
Little People, Big Dreams – Maya Angelou. Click here to purchase. The book follows Maya Angelou, from her early traumatic childhood to her time as a singer, actress, civil rights campaigner and, eventually, one of America's most beloved writers.
Little People, Big Dreams – Harriet Tubman. Click to purchase.
Little People, Big Dreams – Ella Fitzgerald. Click here to purchase. 
We absolutely adore this series of books the beautiful illustrations, easy to understand read and understand text.  Little People, Big Dreams is the original biography picture book series for young change makers. 
Grandad Mandela – Click here to purchase 
Written through the eyes and questions of three of Nelson Mandela's great grandchildren and the answers given by their grandmother. Important read for little people!
I am Martin Luther King, Jr. (Ordinary People Change World) – Purchase here! 
He helped gather people together for nonviolent protests and marches, and he always spoke up about loving other human beings and doing what's right. He spoke about the dream of a kinder future, and bravely led the way toward racial equality in America.
Hidden Figures: The True Story of Four Black Women and the Space Race – Purchase here!
 The incredibly inspiring true story of four black women who helped NASA launch men into space to picture book readers!
Great book telling an inspiring story with beautiful illustrations it covers important topics and my eldest has read this alone, and we have also been using it as a read aloud!
I pray the above books are useful in helping your children learn about black history. Happy reading!
It is important to share black history with our kids because "because if you want to understand today you have to search yesterday" 
*Affiliate links included